Therapies & Prices
Here are the therapies I offer to private clients. I tailor my treatments to meet individual requirements but here is the palette I paint from:
Aromatherapy & Western Massage
This is a gentle and therapeutic massage using a diluted blend of essential oils which have a physical and psychological effect on the body, promoting a sense of well-being. There are a wide range of conditions and disorders that can benefit from this gentle treatment including muscular and joint conditions, digestive disorders, depression and stress.
| Price | Duration |
| --- | --- |
| £40 | allow 1 and 1/4 hour |
Bach Flower Remedies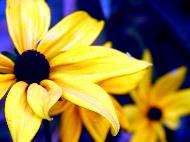 Bach Flowers were developed by Edward Bach whose medical background led him to understand that much of our ill health originated from our mental and emotional state rather than the physical body. Each of the 38 flower remedies has a positive and negative state. Dr. Bach saw that these negative conditions are the true cause of our emotional unbalance which can affect our physical body. These remedies are gentle, natural and harmless, will not interact with medication or affect other treatments.
I usually recommend flower remedies when people come to me for other therapies. If I make up an individual remedy for you there may be a small extra cost.
CranioSacral Therapy
This is a gentle yet profound form of holistic therapy. It uses gentle touch to evaluate and assess the craniosacral system - the cranium, spinal column, membranes and cerebrospinal fluid that surrounds and protects the brain and spinal cord.
The treatment aims to restore balance by allowing the removal of restrictions to the cranial flow using gentle manipulation. This helps to restore the body's own self healing process. These changes to the cerebrospinal fluid will have an effect on every cell that is causing the imbalance in the system.
CranioSacral Therapy can also help many conditions as it affects all aspects of the body. It enhances our general health, reduces stress, anxiety, depression, hormonal conditions and helps to alleviate chronic pain in any area of the body.
Price
Duration
Initial consultation
£45
allow 1 hour
Subsequent treatments
£45
allow 1 hour
Hopi Candle Therapy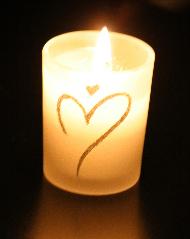 (also known as Thermal Auricular Therapy)
This is a pleasant non invasive treatment for the ears. The candles are made from natural ingredients of beeswax, essential oils and honey. The candles work on a chimney priciple of drawing any impurities to the surface where they can be gently removed. It can be used to allieviate excessive or compacted wax and sinus irritation, stimulating energy flow, relaxing and calming.
| Price | Duration |
| --- | --- |
| £35 | allow 45 minutes |
Indian Head Massage
This treatment entails applying pressure in the form of massage to the upper back, shoulders, neck, arms, head and face, either in a sitting up position or lying down.
Indian head massage can be applied over clothing (as an on-site treatment) or on the body with essential oils if requested. This treatment incorporates gentle massage and pressure point techniques that can be adapted to the clients specific requirements.
It often leaves the client feeling calm, relaxed and de-stressed.
| Price | Duration |
| --- | --- |
| £35 | allow 50 minutes |
Kinesiology
This is a therapy that identifies imbalances in a person by monitoring their ability to hold a muscle against an applied light pressure. Each muscle is related to an organ and energy path way called a meridian. The muscle, organ and meridian form a "circuit". If there is a chemical, emotional or structural imbalance this will affect the body's response mechanism. The therapist, through kinesiology, helps to find out what is aggravating the imbalance by using a variety of techniques, including vibrational, muscular and lymphatic manipulation and nutritional support, to help rebalance that area. Kinesiology works on the client's own biochemical feedback, empowering the individual by helping them heal themselves, peeling away the many layers that can mask a condition. It can allieviate many conditions from digestive disorders, anxiety, depression, muscular and joint problems, stress and skin conditions etc.
Price
Duration
Initial consultation
£50
allow 1 and 1/4 hour
Subsequent treatments
£40
allow 1 hour
Reflexology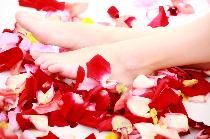 This is an ancient form of pressure point/meridian therapy, which mainly focuses on the feet. As with many holistic therapies, illnesses are thought to occur when the energy channels in the body become blocked. By applying gentle pressure to these points on the feet, these blockages are then released restoring the body's energy flow creating balance and an environment for the body to heal. The soothing effects of reflexology enhances the blood flow, bringing about nervous, muscular, physical and psychological relief. It is especially beneficial for stress, tension, pain relief, digestive disorders and skin conditions and can aid many other problems too.
| Price | Duration |
| --- | --- |
| £35 | allow 50 minutes |
Reiki
Rei - universal
Ki - energy
Reiki is a gentle virational therapy where the attuned therapist channels the deep healing energy of Reiki. During the treatment the client remains fully clothed on a therapy bed. The therapist's hands are held over the client's body, working from the head to the feet. This treatment enables the healing energy of Reiki to flow freely enabling the body to enter a deeply relaxed state.
| Price | Duration |
| --- | --- |
| £35 | allow 1 hour |
---
Find out location and bookings
Or read more about me
I am based in Liverpool (L25) and cover the whole of Merseyside, North West United Kingdom